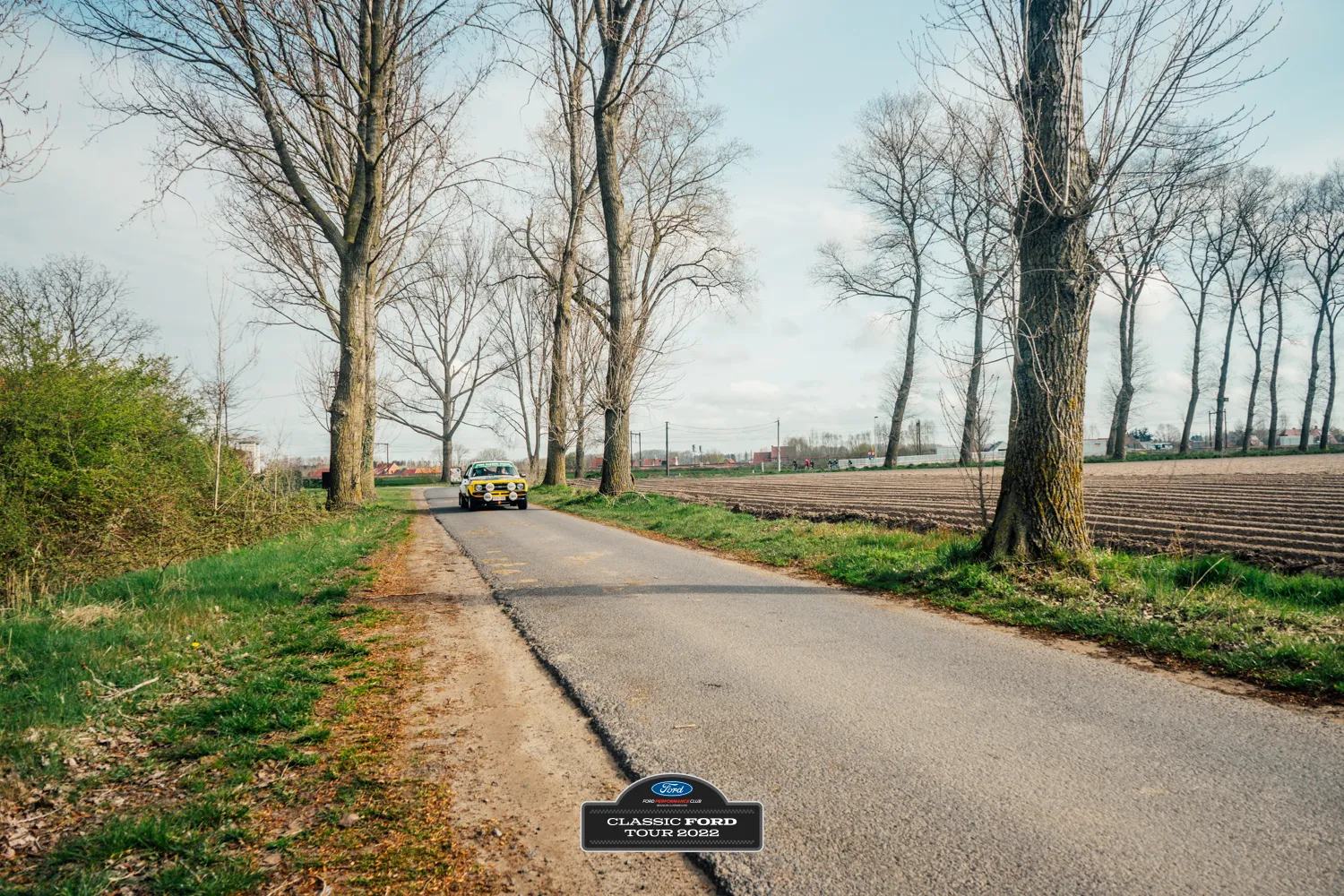 REVIVAL OF THE '78 YPRES RALLY
Gilbert Staepelare could be called the Eddy Merckx of rallying.  In more than 25 years of motor racing, including six years as co-pilot and 19 as pilot, he has won a total of 89 national and international victories, twelve Belgian rally titles and a distinction as overall Belgian champion.
On October 29, we will honour this rally legend together with his two regular co-pilots Aerts and Franssen with a tour that nicely combines the stages of the Ypres Rally in the year 1978.
Do you have an original or replica rally car that ever participated in the Ypres Rally? Then sign up now for the Tribute Pack and be the first to start this rally together with other historic rally cars. Do not forget that your car has to be street legal.
Only for historic rally cars and replicas
Do you want to participate in this experience with a modern Ford or a classic Ford that has no direct link with the Ypres Rally? Register for the Performance Pack and be part of a unique tour with great cars and passionate people.
For all performance and historic Fords
GPS ADDRESS
Eiland 2, 8900 Ypres
Belgium